Professional Painting & Decorating Services
Quality always comes first
Why choose us...
Stonegate Decorators was set up over 25 years ago, to 'Bring Colour ' to the homes and workplaces of Leeds, Yorkshire and beyond.
Our philosophy is all about treating your home or workplace as if it is our own. We are neat, tidy and honest. We pride ourselves on the fact that most of our work is through recommendation, and many customers return to us time and time again.
We care about the little details, we care about the quality.
Our experiences support us in ensuring we can accommodate your needs, whether it is decorating one room in your home, a block of student flats, or a £4,000,000 new build of luxury homes in the Yorkshire countryside. And… we've never missed a deadline yet!

Bringing Colour to Your Home
Established over 25 years
Want to find out more…
We start the process by arranging to visit your property.
People sometimes ask if we give estimates over the phone, but we always visit you first. This way, we can make suggestions, such as how to treat water damage marks, or which paint or wallcovering options to consider.
Additionally, we can discuss your needs, requirements and any details to ensure that the price estimated is accurate.
After all, there is nothing worse than a price that suddenly increases halfway through the job!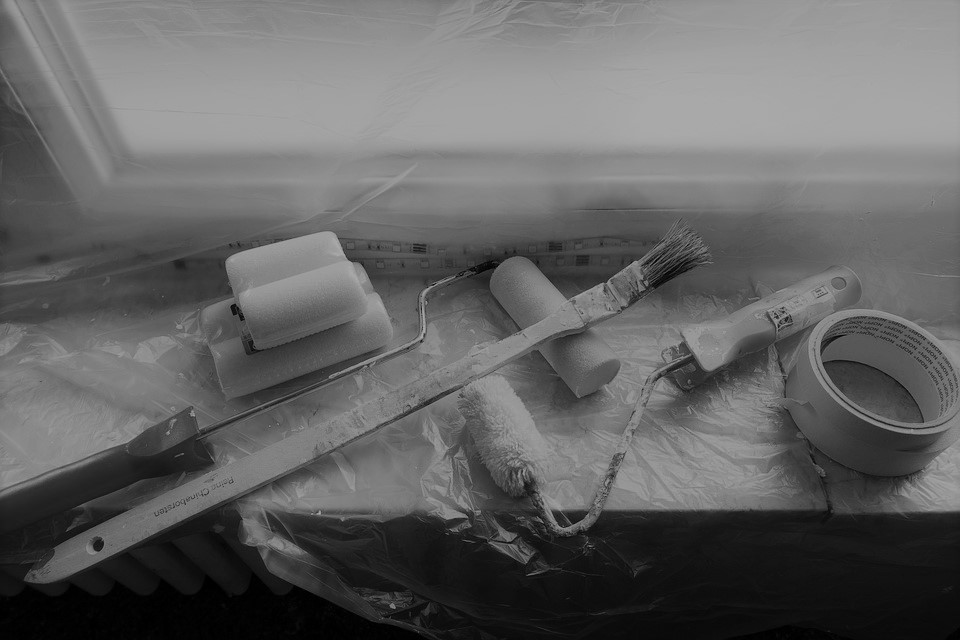 Walls & Paint
Preparation is everything when it comes to walls… Sandpapering, filling and protecting the area is a vital part of the job – before any paint can be applied!
We have a range of expertise in a wide variety of paints and coverings including:
Emulsion – matt, silk, satin etc.
Wood finishes – gloss, satinwood, eggshell etc.
Waxing and natural wood finishes
Fire-retardant paint
Specialised paint effects:

Such as 'stripes', 'rag-rolling' and 'shading'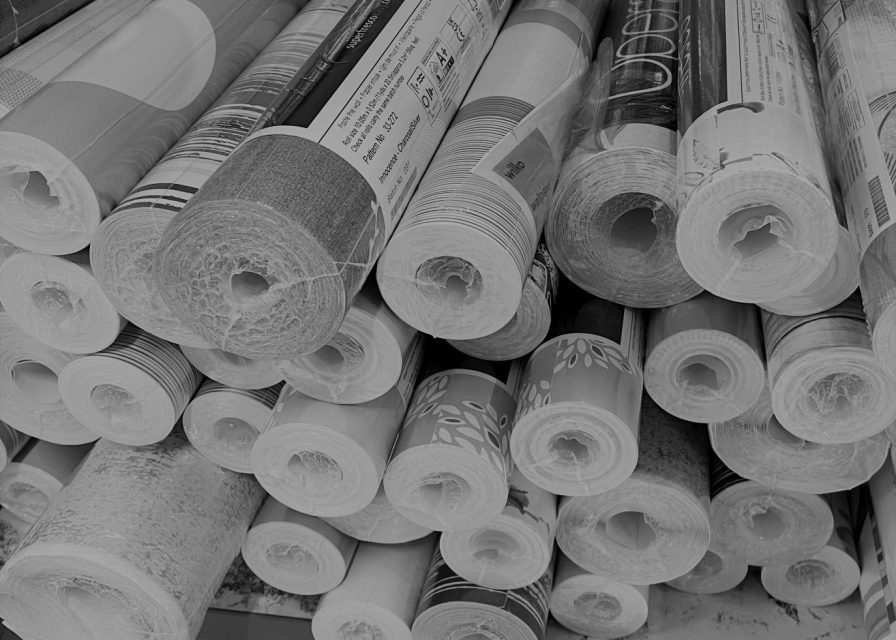 Wallpaper & Wallcoverings
Just as for painting, preparation is everything when it comes to wallpaper and wallcoverings…
We have a range of expertise in a wide variety of wall coverings including:
Wide-vinyl wallpaper
Flocked wallpaper
Embossed wallpaper
Suede and leather effect wallpaper
Gold leaf wallpaper
Omexco (and similar) specialist wallpapers
Our gallery &
Recent Work
Excellent Job!
Excellent paint job done on our attic bedroom. Mick was great – always on time, hard working and very easy to get on with. The care he took from preparing surfaces to the final coat was exceptional. The price paid for work of this quality was very reasonable. I cannot recommend him highly enough. In fact, throughout the year he is decorating another 4 more rooms for us!
Commercial Work
I currently the lead Site Manager for a developer in Harrogate, and at our critical stage of fitout process of a modular build scheme, I was fortunate to receive Micks details (Stonegate Decorators). He arrived on site exactly the time and date we arranged with a positive attitude.
We quickly established a program of works and scheduled the time and dates to complete his works. He is very meticulous in his approach (refreshing change) he worked around all the remaining trades, often cleaning their work as he moved forward (frustrating). He had a set process for all the works and never missed or cut corners
His quotation was very competitive and I would have no reservations in forwarding a reference and using his skills on future projects
Professionalism, Punctuality, Quality, Responsiveness, Value
I have been very pleased and impressed by the work of Stonegate Decorators. The quality of the work is excellent. I also appreciate being kept up to date on the work's progress and how any enquiry is dealt with so efficiently.
Immaculate Condition
Stonegate Decorators have just completed a 3rd job for us. Can't praise him enough. Very thorough, reasonably priced and leaves things in an immaculate condition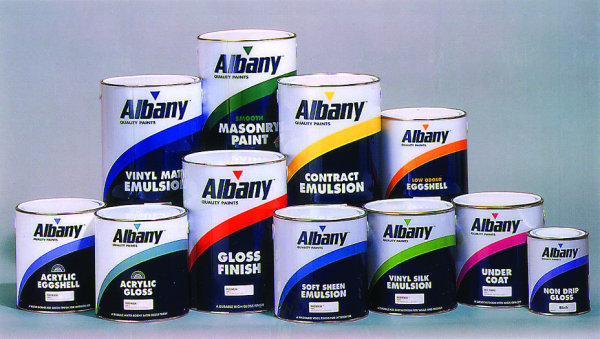 There are a huge range of paint manufacturers available to choose from, and you may have a particular favourite. In terms of finish, on walls and ceilings, you may prefer matt, or satin – or it might need to be washable. For woodwork, you might want eggshell finish rather than gloss.
For all surfaces, we recommend Albany Professional Paint finishes for a quality professional finish at a competitive price. We will make sure you have an Albany colour card in plenty of time to choose your colours – and colours can be mixed to order. (Click on the photo above to look at some colour options available.)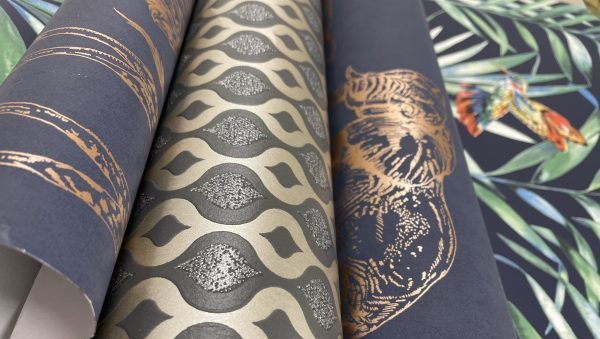 Wallpaper can cost anything from a few pound per roll, to hundreds of pounds per metre. There is so much variety: Contemporary to traditional, plain to ornate, light to dark colours – and everything in-between.  There is something for everyone when it comes to choosing wallpaper and wallcoverings.
We don't provide wallpaper as there is so much variety, and it is such a personal choice. We will of course tell you how much wallpaper you will need to order.
Our advice is – shop around!
Unsure about all the differences between paint finishes, wallpaper and wall coverings???
Then we can help with that too!  Please don't hesitate to ask when we come to measure up for the estimate.
To request an estimate/more info please contact us on the form below – OR –